B760
FULL LIGHT STRIKE GAMING KEYBOARD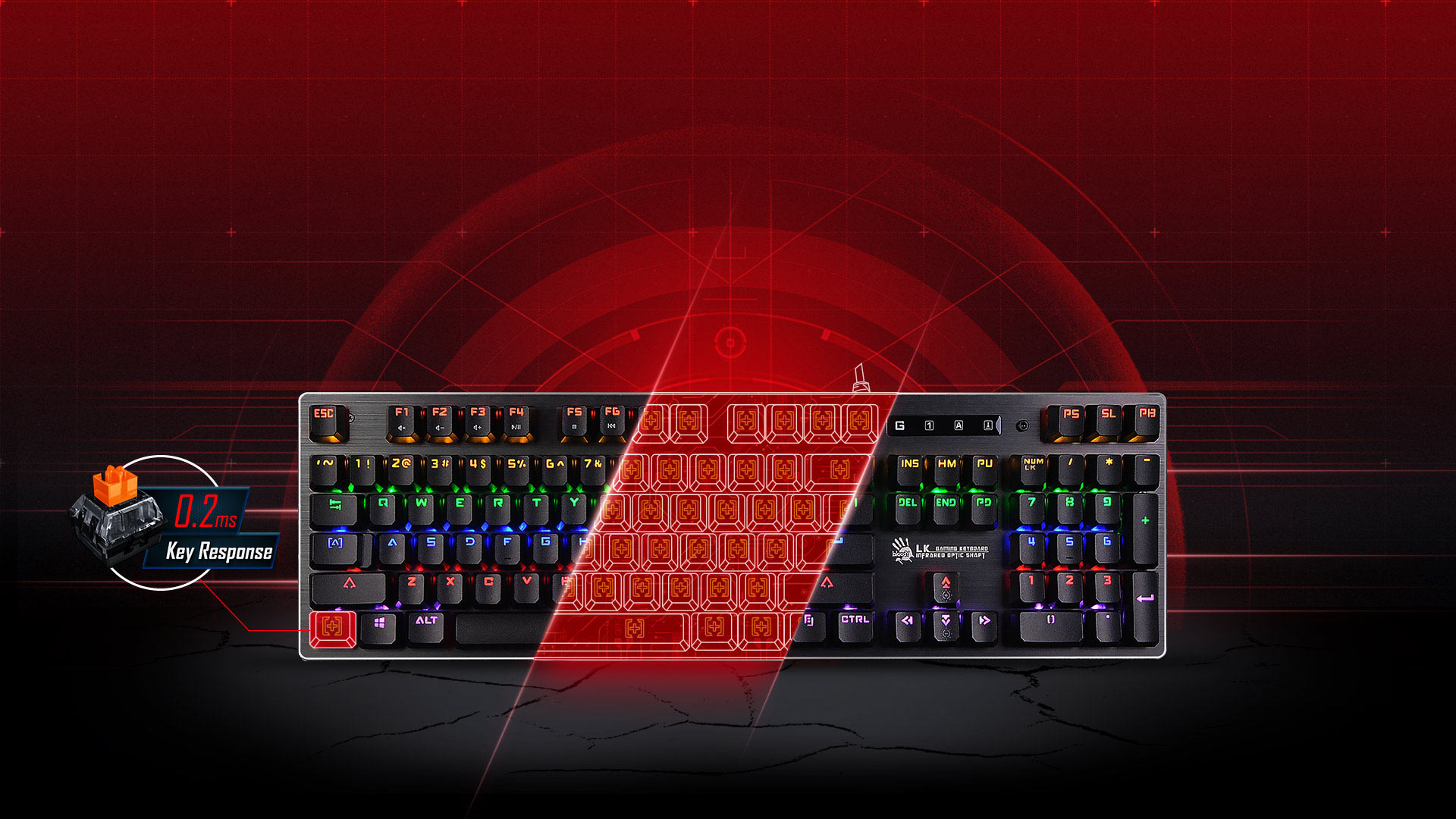 B760 is a full-size RGB keyboard that uses innovative technology of mechanical infrared switches. This provides a 25% faster response of the device compared to traditional metal sensors, which makes Bloody mechanical keyboards the fastest in the world. The keyboard has an ergonomic wrist pad (self-assembly).
Keyboard based on switches: LK LIBRA Orange - Tacticle and Clicky (touch and click), total distance (keystroke) 3.5 ± 0.3 mm, activation point - 1.5 ± 0.5 mm.
Dedicated to players preferring a subtler and quieter "click" of the keys
B760 is a full-size RGB keyboard that uses innovative technology of mechanical infrared switches. This provides a 25% faster response of the device compared to traditional metal sensors, which makes Bloody mechanical keyboards the fastest in the world. The keyboard has an ergonomic wrist pad (self-assembly).
Keyboard based on switches: LK LIBRA Orange - Tacticle and Clicky (touch and click), total distance (keystroke) 3.5 ± 0.3 mm, activation point - 1.5 ± 0.5 mm.
Dedicated to players preferring a subtler and quieter "click" of the keys

Multimedia keys
The Bloody keyboards have been fitted with navigational multimedia keys enhancing the user's comfort when using applications and peripheral devices.

LIGHT STRIKE k
Application of state-of-the-art technology using infra-red for micro-switch construction resulted in an exceptionally short response time of the device – less than 0,2 ms!!! Infrared  switched also solved the issue of the double-click effect. New technology guarantees precision and no delays. It is up to 30% faster than keyboards using traditional, metal switches and 50% faster than traditional membrane switches.
Our Bloody Infrared Switch allows you to enjoy a 100% performance of your device for a long time. Engineers working at Bloody guarantee the keys' endurance of up to 100 million hits. Thanks to the system, dust does not cause interference with data transmission. Characters will never be wiped off, as they are cut in the keys with laser technology; what is more, the characters may be backlit (optional) to provide more comfort for the user.
Bloody Infrared Switch is surrounded with a 6-mm barrier protecting the mechanism from accidental wetting.
Light Strike are the best gaming keyboards in the world. Even the most demanding users will be fully satisfied with their choice – the device's response time will always help them beat their opponents.

Silicon Anti - Slipper
The Bloody keyboards are fitted with silicone feet allowing an optimal set and preventing the keyboard from gliding during the game.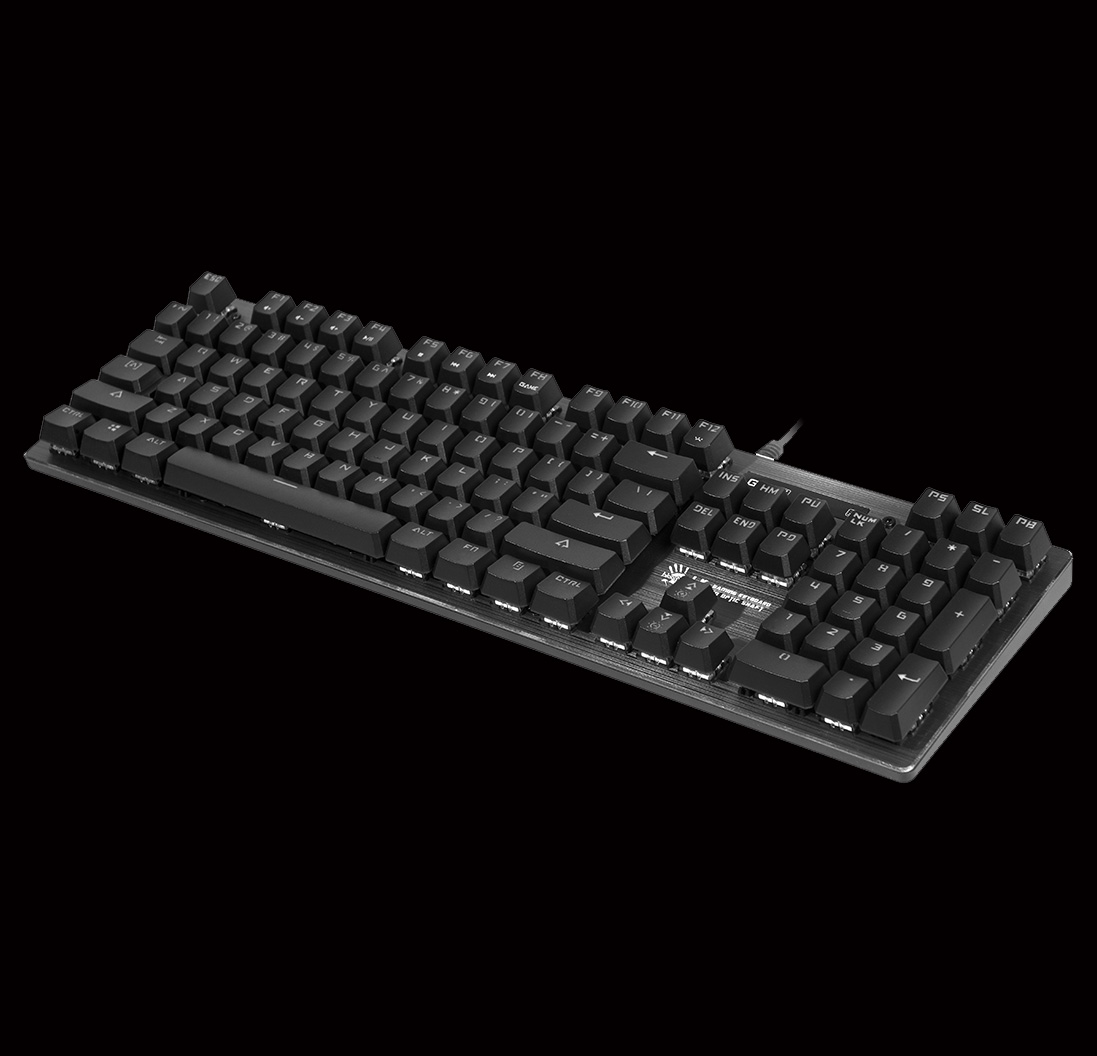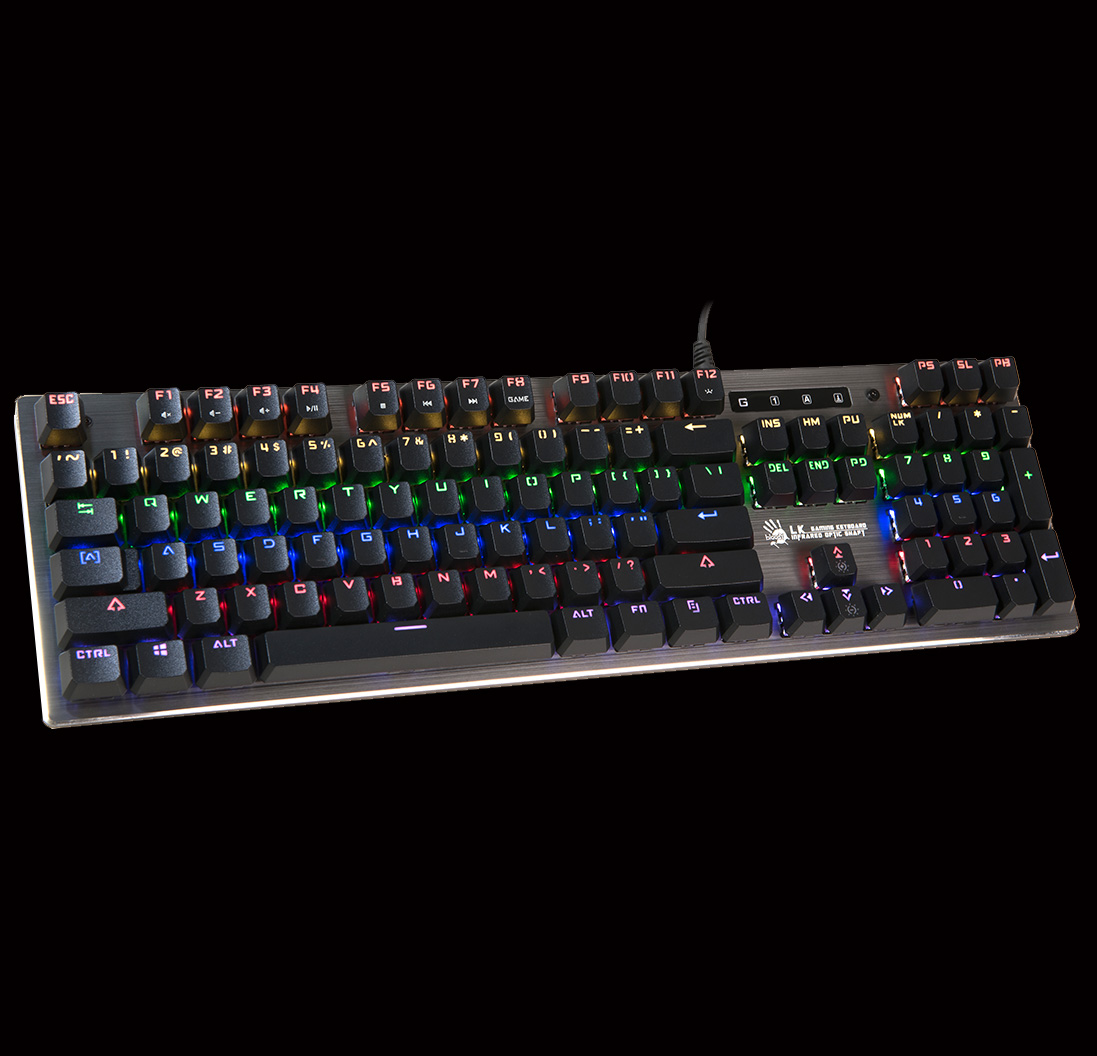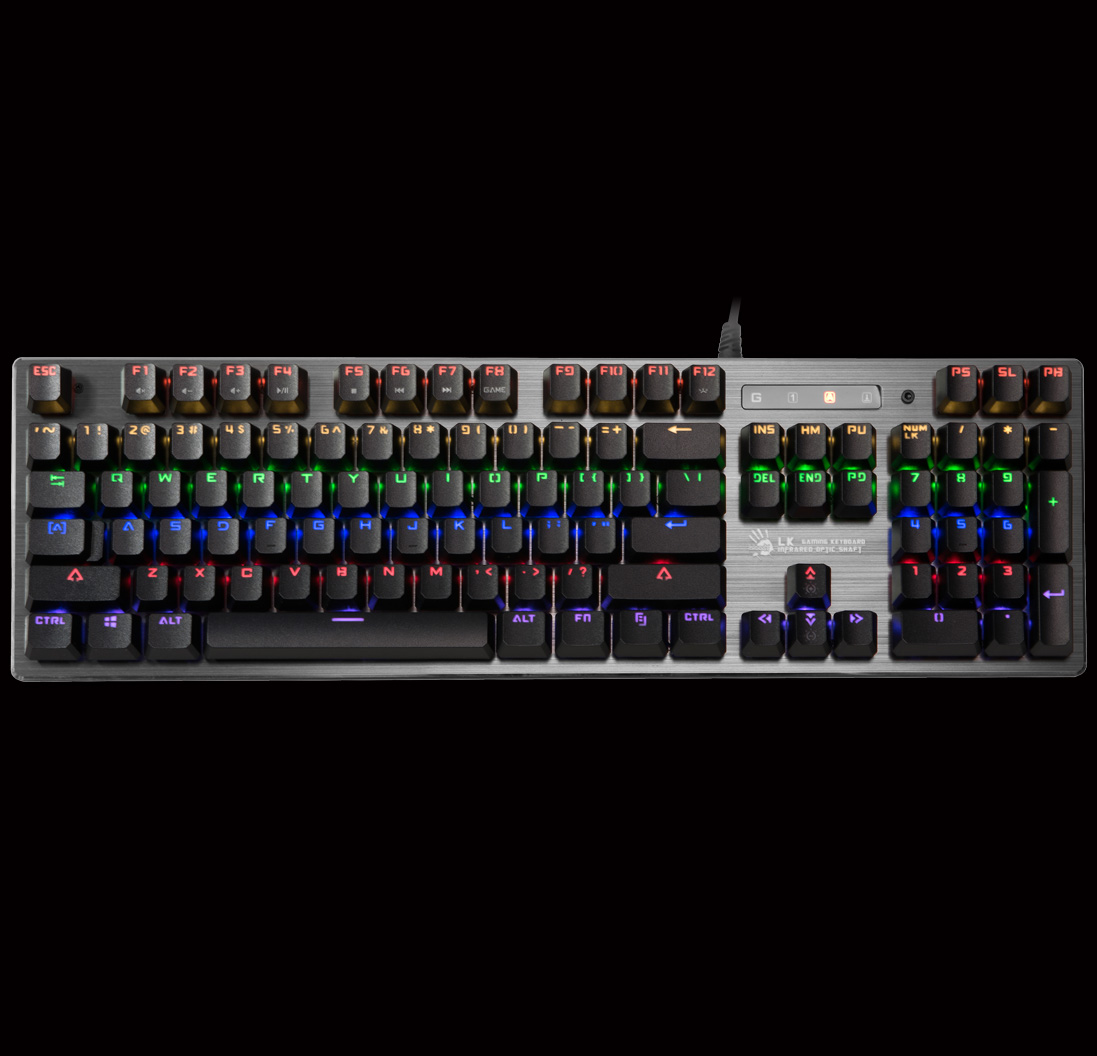 Specification
Number of multimedia keys
8
Mechanism
Mechanical Infrared
Backlit brightness adjustment
5 degrees